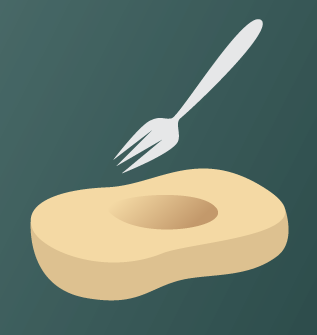 Simple Savory Spaghetti Squash
1 spaghetti squash, halved and seeded
2 tbsp extra-virgin olive oil
Salt and pepper
¼ Cup of grated Asiago cheese
1 tbsp chopped basil leaves
1 garlic clove, minced
Heat the oven to 450 degrees .
Take half of the olive oil and brush it over the cut sides of the squash.  Salt and pepper lightly.  Lay the squash cut side down in a baking dish and roast on the middle shelf of the oven until tender, 25-30 minutes.
When squash is tender, remove from the oven and let cool for five minutes cut side up.
Use a fork to shred the innards of the squash into a large bowl.  If the squash is still too warm to handle, use a dish towel or an oven mitt to keep your hands from burning.
Drain off any liquid from the shredded squash and stir in the grated Asiago, basil, the garlic, and the rest of the olive oil.  Salt and pepper to taste.
Pairing tip
Try pairing this with a dry white wine, perhaps something that has undergone a secondary fermentation and barrel aging, like Cedar Ridge Winery's Candlelight.